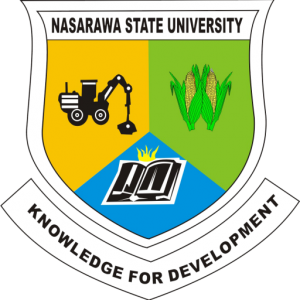 Welcome address by H O D
Ph.D. Clinical Psychology
Ph.D. Forensic And Correctional Psychology
Ph.D. Industrial Organizations Psychology
M.Phil./Ph.D. Psychology
M.Sc. Clinical Psychology
M.Sc. Forensic And Correctional Psychology
M.Sc. Industrial/Organizational Psychology
PGD Psychology
B.Sc. Psychology
B.Sc. Psychology (Lincoln Uni)
Brief Profile
Objectives
Vision
Mission
Brief Profile
The department of Psychology in Nasarawa State University was established in 2001 as one of the pioneer departments in the university. At its inception, the department had three Assistant Lecturers with Nze, Chukwuemeka Leonard as the coordinator for one academic session. Currently the department is headed by Harri Sylvester Atama.
The department was established at the inception of the university i.e. in the year 2002.
The major objective and focus of the department is to train students to acquire psychological knowledge and skills to be able to identify psychological and adjustment problems of mankind in general, and to use such knowledge, skills and techniques to manage or help people with adjustment problems as well as enhancing the lives of even the healthy. In short, special, attention is focused on teaching the application of psychological knowledge and skills on identifying and managing human problem.
Objectives
Vision
Mission
The Departmental Board is made up of all lecturers in the Department except Graduate Assistant  with the Head of Department as the Chairman. The Departmental Board organizes and controls the teaching of all courses in the Department and the examination held in those courses.
| Name | Portfolio |
| --- | --- |
| Head of Department (HOD) | Chairman |
| All Academic Staff (Except Graduate Assistant) | Member |
List of Research/Publications
Upcoming Workshop/Conferences
hod.psychology@nsuk.edu.ng

+234 801 234 5678