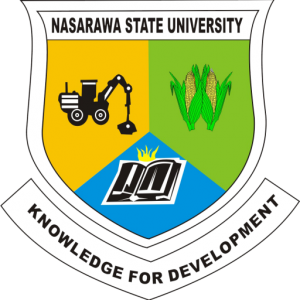 The Department of Biochemistry and Molecular Biology, commenced academic activities in 2006/2007 academic session to produce graduates who are not only knowledgeable in Biochemistry and Molecular Biology, but are equipped to contribute towards National Science and Technology development. With this in mind, the founding fathers believed that graduates of the Department will be well equipped with sufficient academic skills that will make them suitable for practical application of the knowledge gained in service delivery in relevant sectors of the economy for Nation building. Over the years, this has been achieved through class room teaching, practical sessions and research by undergraduate and postgraduate students as well as lecturers of the Department. The Department comprise of various thematic research groups and through these
Ph.D. Biochemistry
M.Phil./Ph.D. Biochemistry
M.Sc. Biochemistry
PGD Biochemistry
B.Sc Biochemistry
groups, the Department conducts high impact research and organize routine seminars for the purpose of knowledge/information dissemination on trending issues in life Sciences. This is still an evolving tradition in the Department. Students of the Department are thought to embrace the culture of academic excellence as enshrined in the vision of NSUK and practiced in all ramifications by well-meaning academicians in the University community. To be a student of the Department, all admission requirements must be met and standard guidelines must be followed as prescribed by the relevant admission regulatory bodies, hence merit is given top priority. Students of the Department are obliged to comply to set rules and regulations of the University to make their stay worthwhile. WELCOME TO THE DEPARTMENT OF BIOCHEMISTRY AND MOLECULAR BIOLOGY, NASARAWA STATE UNIVERSITY, KEFFI.
Brief Profile
Objectives
Vision
Mission
Brief Profile
The Department of Biochemistry and Molecular Biology was established during 2006/2007 academic session The Department started with 64 students and four academic staff made up of an Associate professor, two assistant lecturers and a graduate assistant, who were hitherto members of Department of Biological Sciences with Professor P.C. Onyenekwe [then an associate professor] as the acting Head of Department.  The Department has since then grown in leaps and bound with about Fifteen (15) members of staff both Academic and non- academic and well above 300 hundred undergraduate and postgraduate students. Professor P.C. Onyenekwe was the Head of the Department from 2006-2010, Dr T.O Bamidele took over from him as the acting Head from 2010-2015 while Dr J.P Mairiga was the acting Head of Department from 2015-2019. Professor T.O Bamidele is the current head of Department. The Department has a full accreditation status from the National Universities commission.
Objectives
Vision
Mission
The Departmental Board is made up of all lecturers in the Department except Graduate Assistant  with the Head of Department as the Chairman. The Departmental Board organizes and controls the teaching of all courses in the Department and the examination held in those courses.
| Name | Portfolio |
| --- | --- |
| Head of Department (HOD) | Chairman |
| All Academic Staff (Except Graduate Assistant) | Member |
List of Research/Publications
Upcoming Workshop/Conferences
hod.biochemistry@nsuk.edu.ng

+234 801 234 5678