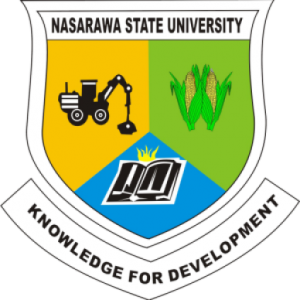 Sule John Shilo the current Head of Finance and Treasury Services Division/Payroll of Bursary Department was born on 14th August, 1975 and hails from Toto Local Government Area of Nasarawa State.
He holds HND Accounting from the Federal Polytechnic Nasarawa, Postgraduate Diploma in Business Administration, B.Sc (Honours) Degree in Accounting and M.Sc Accounting and Finance from Nasarawa State University, Keffi. He is currently a Ph.D student at Nasarawa State University, Keffi.
He worked with Toto Local Government Council as a Finance Officer from 1998- 2005. He joined the services of Nasarawa State University, Keffi in 2005 as Accountant II and rose to the rank of Deputy Bursar. He has headed the final Accounts and the cash office at different times, and currently heads of the Payroll and has served at various Committees in the University where he has garnered experience in budgeting, payroll, final accounts and financial management.
He is a Chartered Accountant and member of the prestigious Institute of Chartered Accountants of Nigeria. He is also a member of the Chartered Institute of Treasury Management, Nigeria. He has attended both local and international conferences. He is happily married with children.
Brief Profile
Vision
Mission
The Five Units
Functions
Brief Profile
The Finance and Treasury Services Division was established in 2017 to support effective financial management of the University funds through effective delivery of quality accounting, cash management and payment services. It coordinates five (5) Units.
The Division currently with a total number of nine (9) staff is currently headed by Mr. Sule John Shilo who took over the affairs of the division in 1st December, 2019 from Mrs. Veronica W. Adigizey, the pioneer head.
Vision
Mission
The Five Units
Functions
| | | | | |
| --- | --- | --- | --- | --- |
| S/No | Name | Rank | Area of Specialization | Institutional E-mail |
| 1 | ------- | ------- | ------- | ------- |
| 2 | ------- | ------- | ------- | ------- |
| 3 | ------- | ------- | ------- | ------- |
| 4 | ------- | ------- | ------- | ------- |
| 5 | ------- | ------- | ------- | ------- |
| 6 | ------- | ------- | ------- | ------- |
| 7 | ------- | ------- | ------- | ------- |
| 8 | ------- | ------- | ------- | ------- |
| 9 | ------- | ------- | ------- | ------- |
| 10 | ------- | ------- | ------- | ------- |
| 11 | ------- | ------- | ------- | ------- |