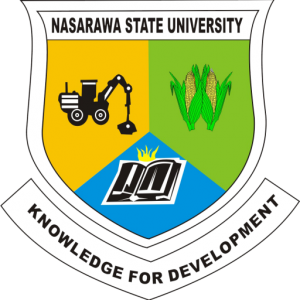 The Department of Geology and Mining was established in 2002 barely a year after the inception of the University with an initial student population of 16. In its current 18 years of existence, the Department has gradually grown with facilities that can host close to 400 students at a time. Additionally, its academic staff strength has grown from the initial 5 to about 17 comprising of fourteen academic staff covering nearly all fields of geology and interests, and three non-academic staff. The Department currently runs postgraduate courses ranging from PhD in Geology (with options in Mineral Exploration, Hydrogeology and Engineering Geology, Sedimentology/Petroleum Geology and Environmental Geology); MSc in Geology (with options in Mineral Exploration, Sedimentology/Petroleum Geology, 
Ph.D. Geology
Ph.D. Geology (Mineral Exploration)
M.Sc. Geology (Environmental Geology)
M.Sc. Geology (Hydrogeology/Engineering Geology)
M.Sc. Geology (Mineral Exploration)
M.Sc. Geology And Mining
M.Sc. Sedimentology
PGD Geology And Mining
B.Sc Geology And Mining
Hydrogeology/Engineering Geology and Environmental Geology) and Postgraduate Diploma in Geology and Mining. The Department at inception was headed by Mr Nzegbuna (2002-2004). Subsequently Professor N. G. Obaje was head of Department between 2004 to 2009, Dr A. Moumouni (2009-2011), Mr N. G. Goki (2011-2013), Dr B. S. Jatau (2013-2014), Dr A. B. Oleka (2014-2018). The Department, currently headed by Dr N. G. Goki (an Associate Professor) since 2018 to date has steadily maintained a full accreditation level with its average  undergraduate student enrolment of 50, and postgraduate enrolment of about 30 spanning through the PhD, MSc and Postgraduate Diploma programmes. It has also enjoyed a wide range of Industry cross-fertilization linkages with the Oil Industry, Mineral Exploration Companies, Federal Ministries and Agencies resulting in a turn-out of averagely Industry-Ready graduates over the years. The Department currently has academics who are fully registered with COMEG, NMGS, GSA, offer services as Resource persons and Consultants to a wide range of audience covering the public and private sectors. It also has memorandum of understandings with Institutions, Agencies and Laboratories internationally and within the country where staff and students link up with for their researches. The most recent of these collaborations include The Polish Geological Institute – National Research Institute Warsaw, Poland; Mineral Economy and Energy Research Institute of the Polish Academy of Sciences Krakow, Poland. The NSUK Center for Medical Geology Research the first Chair to be endowed in the world is about to be inaugurated.
Brief Profile
Objectives
Vision
Mission
Brief Profile
Objectives
Vision
Mission
The Departmental Board is made up of all lecturers in the Department except Graduate Assistant  with the Head of Department as the Chairman. The Departmental Board organizes and controls the teaching of all courses in the Department and the examination held in those courses.
| Name | Portfolio |
| --- | --- |
| Head of Department (HOD) | Chairman |
| All Academic Staff (Except Graduate Assistant) | Member |
List of Research/Publications
Upcoming Workshop/Conferences
hod.geology.mining@nsuk.edu.ng

+234 801 234 5678