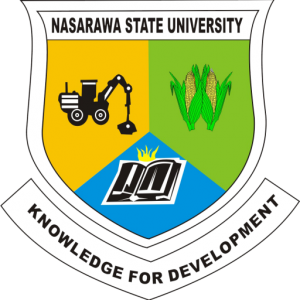 Welcome address by H O D
B.A Islamic Studies
B.A Islamic Studies (Part-Time)
M.A Islamic Studies
PGD Islamic Studies
MPhil./PhD Islamic Studies
PhD Islamic Studies
Brief Profile
Objectives
Vision
Mission
Accomplishment
Brief Profile
Islamic Studies is a Department in the Faculty of Arts of the Nasarawa State University, Keffi. The Department offers B. A. Degree in Islamic Studies since its establishment. The programme was fully accredited by the NUC in 2007. This encourages the Department to write a proposal to start running post-graduate programmes which was approved by the University Senate in 2008. The Unit eventually started Post-graduate Studies Programme with a view to offering M. A. and Ph.D. Degrees in Islamic Studies from 2008/2009 academic session. The programmes have undergone NUC resource verification and is currently awaiting NUC accreditation.
The Department further got another full accreditation in 2015. This again led to the proposal for additional course in post-graduate programme. Therefore, the Department is presently running B.A and P.G programmes which include M.A,  MPhil, Ph.D, PGD Islamic Studies and a professional Master in Islam and Gender Studies. Other proposed professional Masters courses are in the pipeline
Objectives
Vision
Mission
Accomplishment
Activities of the Department
The activities of the Department include teaching of the undergraduate and the post-graduate students, examining and supervising them and guiding them in their research work. Secondly is the staff development in terms of research and promotion. On this the Department has been concurrently organizing International Conferences for the past four years and has been encouraging the staff members to attend conferences, both nationally and internationally. There is also the Departmental seminar series, which is taking place monthly where every academic staff of the Department is expected to present paper based on the scheduled time table.
Other Departmental activities are; guiding and counseling the students through orientation, heart to heart talks and the likes. The Department is also having three academic Journals, they are: Ad-Dirāya International Journal of Islamic Studies (DIJIS), AL-ISHRᾹQ JOURNAL OF ARABIC AND ISLAMIC STUDIES and KEFFI JOURNAL OF RELIGION.
In order to strengthen the financial position of the staff members, the Department decided to operate a cooperative society that is interest-free, known as Al-Qiraad Multipurpose Cooperative Society Department of Islamic Studies NSUK.
The Departmental Board is made up of all lecturers in the Department except Graduate Assistant  with the Head of Department as the Chairman. The Departmental Board organizes and controls the teaching of all courses in the Department and the examination held in those courses.
| Name | Portfolio |
| --- | --- |
| Head of Department (HOD) | Chairman |
| All Academic Staff (Except Graduate Assistant) | Member |
List of Research/Publications
Upcoming Workshop/Conferences
hod.islamic.studies@nsuk.edu.ng

+234 801 234 5678