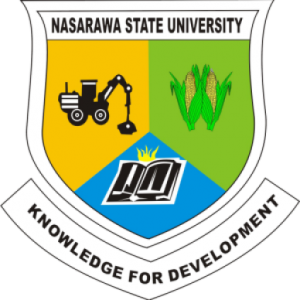 The Faculty of Arts Nasarawa State University Keffi aims to promote collectively scholarship, investigation, critical inquiry, competencies and skills in the Arts and Humanities in keeping with the highest academic and ethical standards in teaching, research, training, assessment and evaluation.
The first Dean of the Faculty was Prof. Zainab Alkali, followed by Prof. Olayemi Akinwunmi, followed by Prof. UmeloOjinma, then Late Prof. DogaraGwamna and thereafter, Prof. Adewole Adigun Alagbe. The Faculty is currently headed by an Acting Dean by name Dr. Abdullahi Adamu Sulaiman, an Associate Professor of Isamic History and Contemporary Thought.
Brief Profile
Our Objectives
Vision
Mission
Brief Profile
The Faculty of Arts and Social Sciences Nasarawa State University, Keffi, was established in October, 2001 when the University took off. In 2002, the Faculty was split into two of which Faculty of Arts emerged from the exercise as an autonomous Faculty with the following Departments: English, History and Languages and Linguistics. The Department of Religious Studies was later added to the Faculty programmes.
The addition to the Faculty then was the introduction of Mass Communication which was semi-autonomous section within the Department of English.
The Faculty since its inception, has continued to contribute to the growth and development of the University by serving other Faculties especially the General Studies Unit and the Faculty of Education. The Faculty is geared towards promoting scholarship, research and evaluation as it has now become the heartbeat of scholarship in the University.
The Faculty today has grown to the extent that it houses nine (9) Departments. The Faculty has sizeable population spread in the nine Departments. All the nine programmes in the Faculty currently were fully accredited by the National University Commission (NUC).
The Faculty and many Departments in the Faculty has been organizing series of academic events and activities, ranging from conferences, seminars, workshops, lecture series etc. In addition, the Faculty and all the Department have been producing editions of academic books, journals, proceedings, book of readings etc. Furthermore, staff members of the Faculty have been attending many conferences both nationally and internationally.
Academic staff members of the Faculty have been known to be interacting well with the students, through teaching, guidance, mentoring, directing, supervising and assisting them in all their academic activities. The students of the Faculty were known to be hardworking, enthusiastic and morally good.
Our Objectives
Vision
Mission
Upcoming Workshop/Conferences
deanofarts@nsuk.edu.ng

+234 801 234 5678