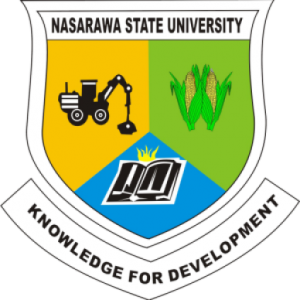 Ordinary National Diploma in Law (OND), Plateau State Polytechnic 1996,
Legum Baccalaureus (LLB), University of Jos 2001,
Bachelor of Law (BL), Nigeria Law School 2003,
Legum Magister (LLM), Nasarawa State University, Keffi 2016.
Brief Profile
Vision
Mission
The Five Units
Functions
Brief Profile
The Human Resource Division of the Nasarawa State University, Keffi is one of the Divisions in the Registry Department. It was initially called the Establishment Unit before it was changed and upgraded to Human Resource Division by the current Registrar, Bala I. Ahmed II who assumed duty on 1st March, 2017.
The change was in order to align with best practices in Nigerian Universities as the Human Resource nomenclature encompasses a wider and more progressive aspect of Personnel Management unlike the establishment nomenclature which was narrow in content concentrating only on strict personnel details rather than on analytically oriented operations of the existing system.
The Human Resource Division is an arm of the Registrar Department objective is to improve Human capital development.
The Division is strategically established to provide support services to the University in attaining its goals and objectives of becoming a world class citadel of learning.
In order to facilitate its mandate, the Division consists of five (5) units and each unit has its responsibility to carryout peculiar administrative duties. The Division is saddled with responsibility for employment, promotion and discipline of staff as well as to train and develop staff for future challenges.
Vision
Mission
The Five Units
Functions
| | | | | |
| --- | --- | --- | --- | --- |
| S/No | Name | Rank | Area of Specialization | Institutional E-mail |
| 1 | Barr. Ramatu Ahmed Liman | Deputy Registrar | Human Resource | liman.ramatu@nsuk.edu.ng |
| 2 | Bara'atu Abdullahi | Principal Assistant Registrar | Staff Training | baraataua@nsuk.edu.ng |
| 3 | Moni Bitrus Dogo | Senior Assistant Registrar | Human /td> | bitrusmd@nsuk.edu.ng |
| 4 | Damaris Yusuf Amuda | Assistant Registrar | Human Resource | daudadamaris@nsuk.edu.ng |
| 5 | Zubairu Abubakar | Assistant Registrar | Human Resource | zubairuabubakar@nsuk.edu.ng |
| 6 | Ezekiel Audu Abimiku | Higher Data Processing Officer | Secretary | abimikue@nsuk.edu.ng |
| 7 | Makyo Gye-Wado | Administrative Officer II | Human Resource | makyoonjegye.wado@nsuk.edu.ng |
| 8 | Rabo Maikeffi | Senior Executive Officer | Staff Training | maikeffir@nsuk.edu.ng |
| 9 | Josephine Idikwu | Chief Clerical Officer | Human Resource | idikwuj@nsuk.edu.ng |
| 10 | Fatima Ibrahim Kana | Assistant Chief Clerical Officer | Human Resource | ibrahimfat@nsuk.edu.ng |
| 11 | Moses Anthony Jatau | Assistant Chief Clerical Officer | Human Resource | mosesanthony@nsuk.edu.ng |
| 12 | Felix L. Luka | Principal Executive Officer II | Administration | lukafelixl@nsuk.edu.ng |
| 13 | Hajara Aliyu E. | Higher Executive Officer | Open Registry | hajarase@nsuk.edu.ng |
| 14 | Adamu Isyaku Jibrin | Chief Clerical Officer | Open Registry | adamuisyakujibrin@nsuk.edu.ng |
| 15 | Maryam T. Kasimu | Administrative Officer I | Open Registry | maryamtk@nsuk.edu.ng |