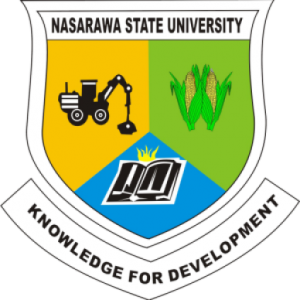 The aim of schooling is to grow children into productive citizens that use their knowledge, talents, and learned skills to sustain themselves and to help others while pushing the human race forward in areas of progress,  equity, equality and harmony. It is worthy to note that all Faculties aim at this; but it is the Faculty of Education through is pedagogical function that enables the realisation of this because education itself and by itself is a process of facilitating learning or acquisition of knowledge,  skills,  values,  beliefs and habits. Therefore, the Faculty of education is the training and breeding ground for qualifying professional Faculty members in all Faculties. This makes our faculty, the father of all faculties. To do this credibly well, our faculty is currently subdivided into four departments namely; Educational foundations, Educational management, Arts and Social science Education (ASSE) and Science, Technology and Mathematics Education (STME). Additional six (6) departments have been proposed including Library and Information science,  Human kinetics and health,  Counseling psychology, Vocational and technology education, while ASSE will be broken into two departments inline with needs to reduce the gap between the town and the gown.
Brief Profile
Our Objectives
Vision
Mission
Brief Profile
The Faculty of Education was established primarily with the objective to train well-grounded professional graduate teachers for post primary institutions in Nasarawa state in particular and Nigeria in general. Below are the specific objectives of the Faculty of Education:
To impart in the students, the dignity of the teaching profession among an array of professions in the state and Nigeria in general
To enhance quality teacher education and produce adequate manpower of the schools in the state and Nigeria at large.
To provide educational courses and instruction facilities for pursuit of learning in all its branches and to make the facilities available to Nasarawa state indigenes and other interested Nigerians admitted to faculty programmes
To encourage and conduct education research in all fields of teaching and learning particularly in science education and educational foundations.
To undertake any other activity appropriate for faculty of education in a university of the highest standard.
To produce high level manpower for tertiary institutions through graduate degrees in education.
Our Objectives
Vision
Mission
Upcoming Workshop/Conferences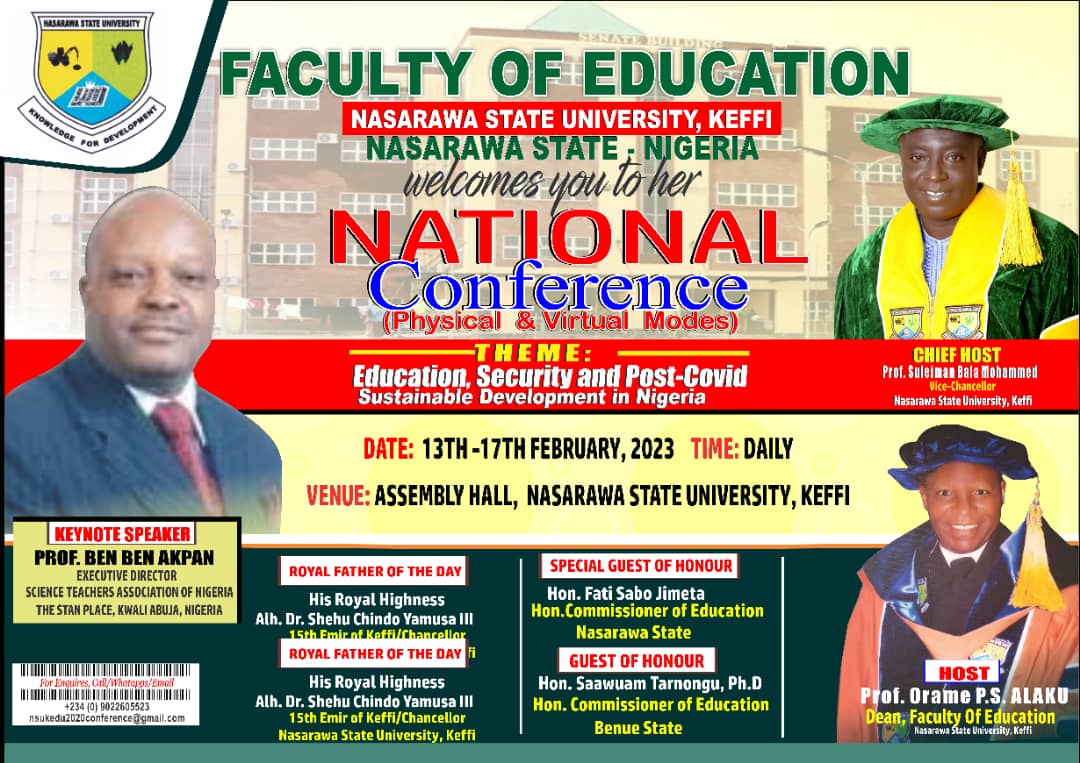 deanofeducation@nsuk.edu.ng

+234 801 234 5678