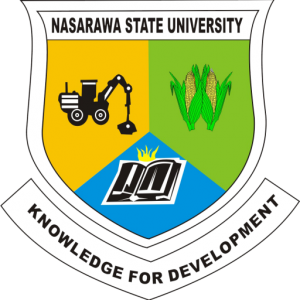 Ph.D. Economics Education
M.Phil. Social Studies
M.Ed. English Education
B.Ed Economics Education
B.Ed Geography Education
B.Ed CRS Education
B.Ed English Education
B.Ed Social Studies Education
B.Ed IRS Education
B.Ed History Education
B.Ed French Education
B.Ed Arabic Education
Library and Information Science
Brief Profile
Objectives
Aim & Objectives
Vision
Mission
Brief Profile
The Arts and Social Science Education (ASSE) department was carved out of the department of Educational Foundations in July 2010.
Serial number 1-7 were established in 2001/2002 session under the department of Educational Foundation while serial no 8 and 9 were established in 2009/2010 session and 2019/2020 session respectively.
The first set of graduates graduated in 2010.The department was led by Professor Muhammad T. Mua'zu from 2010 to February 2013, Professor Lubasa N'ti Nseendi from 2013 – February 2016 and Professor Orame P.S Alaku from February 2016 – February 2019 and currently Dr. Abdulkareem Yunusa from 2019-Date.
The department has gotten Full Accreditation in 2013 for all his programmes except Arabic Education which has just been given approval to commence in 2020/2021 academic session. And approval has also been given for Post-graduate programmes in English Education effective from 2019/2020 academic year.
Objectives
Aim & Objectives
Vision
Mission
The Departmental Board is made up of all lecturers in the Department except Graduate Assistant  with the Head of Department as the Chairman. The Departmental Board organizes and controls the teaching of all courses in the Department and the examination held in those courses.
| Name | Portfolio |
| --- | --- |
| Head of Department (HOD) | Chairman |
| All Academic Staff (Except Graduate Assistant) | Member |
List of Research/Publications
Upcoming Workshop/Conferences
hod.artsandscocialscience@nsuk.edu.ng

+234 801 234 5678