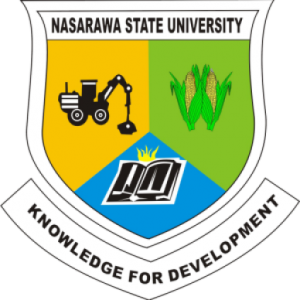 Tanko Ibrahim Danladi CNA, was born on 11th August, 1973 in Keffi town an indigene of Keffi Local Government in Nasarawa State Nigeria.
He attended SPS Primary School Keffi  from 1979 -1987, Federal Government Collage, Jos 1988- 1993; Ahmadu Bello University Zaria, 1994-1999; Nasarawa State University, Keffi, Post Graduate Diploma (PGD) and Masters (MBA) from 2004-2007 and Nigerian collage of Accountancy(ANAN) in 2011 .
He started work with Ministry of Works and Transport Sokoto State as Corp Member (NYSC) in Accounts Department in 2000. He joined the service of Nasarawa State University, Keffi as Accountant II in 2002 where he worked as the Head of Student Account Unit. Later he was promoted to the rank of Accountant I, 2005; Senior Accountant, 2008 as the Head of Cash Office.  In 2011 he was promoted to the rank of Principal Accountant and later moved to the Payroll office as the Head of Payroll Units. Then he was promoted to rank of Chief Accountant in 2014 and moved to Expenditure Control Office as the Head of Budget and Expenditure Control Unit.
In 2017 a division was established and he was moved to Head Operation and Investment Division where he was promoted to the rank of Deputy Bursar.
Brief Profile
Vision
Mission
The Five Units
Functions
Brief Profile
The Operation and Investment Division of Bursary Department was established in 2017 by the late Bursar (Mr. M. S. Waki) when he saw the fast growing of the University in terms of the student's population, staff increase, asset base and volume of activities.
The division is saddled with the responsibility of coordination the university Annual Budget preparation, Implementation of the entire Expenditure control policies, Certification of all payment vouchers to audit units, Processing requests for virements from department or units and Directorates, Management of Investment and Preparation / submission of performance reports to Finance General purposes Committee (F&GPC), University Governing Council and state Government.
The division is being headed by the Deputy Bursar (Alh Tanko Ibrahim Danladi) from the inception till date.
Vision
Mission
The Five Units
Functions
| | | | | |
| --- | --- | --- | --- | --- |
| S/No | Name | Rank | Area of Specialization | Institutional E-mail |
| 1 | ------- | ------- | ------- | ------- |
| 2 | ------- | ------- | ------- | ------- |
| 3 | ------- | ------- | ------- | ------- |
| 4 | ------- | ------- | ------- | ------- |
| 5 | ------- | ------- | ------- | ------- |
| 6 | ------- | ------- | ------- | ------- |
| 7 | ------- | ------- | ------- | ------- |
| 8 | ------- | ------- | ------- | ------- |
| 9 | ------- | ------- | ------- | ------- |
| 10 | ------- | ------- | ------- | ------- |
| 11 | ------- | ------- | ------- | ------- |