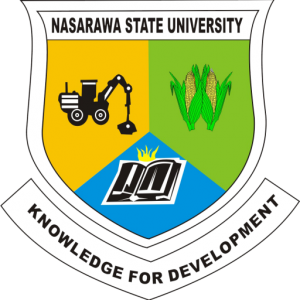 Welcome address by H O D
Ph.D. Mass Communication
M.Phil./Ph.D. Mass Communication
M.Sc. Mass Communication
PGD Mass Communication
B.Sc. Mass Communication
B.Sc. Mass Communication (Lincoln Uni)
Brief Profile
Objectives
Vision
Mission
Brief Profile
The Senate of the Nasarawa State University, Keffi, established the Department of Mass Communication in October 2005. Over the years, it has trained young men and women who have gone on to make important contributions to the practice of journalism and mass communication.
Considering the increasing number of broadcasting stations and the expanding number of newspapers / magazines, advertising and public relations firms in the country, the Department has positioned itself as the most reliable center of academic excellence. the curriculum is driven by the need to produce highly skilled professionals to significantly address the urgent need for increased manpower in the Nigerian Mass Communication industries.
To enhance the acquisition of reporting and writing skills, the Department publishes a training newspaper, campus mirror, and a magazine, Campus Icon. Similarly, its broadcast station : Campus Fm 101.1 provides a fertile ground for the hands-on training of the Mass Communication students. The new Television studio encourages practical application of techniques in television programming and production. Furthermore, students are required to go for industrial attachment in media houses around the country twice in the 4-year degree programme.
The Department is blessed with highly qualified teaching staff whose productivity is research driven. in 2009, the Department's graduated it pioneer set of fifty-five students. Over the years, the Department has kept its high profile by annually attracting the most number of applications among the seven departments in the Faculty of Arts.
Objectives
Vision
Mission
The Departmental Board is made up of all lecturers in the Department except Graduate Assistant  with the Head of Department as the Chairman. The Departmental Board organizes and controls the teaching of all courses in the Department and the examination held in those courses.
| Name | Portfolio |
| --- | --- |
| Head of Department (HOD) | Chairman |
| All Academic Staff (Except Graduate Assistant) | Member |
List of Research/Publications
Upcoming Workshop/Conferences
hod.mass.communication@nsuk.edu.ng

+234 801 234 5678