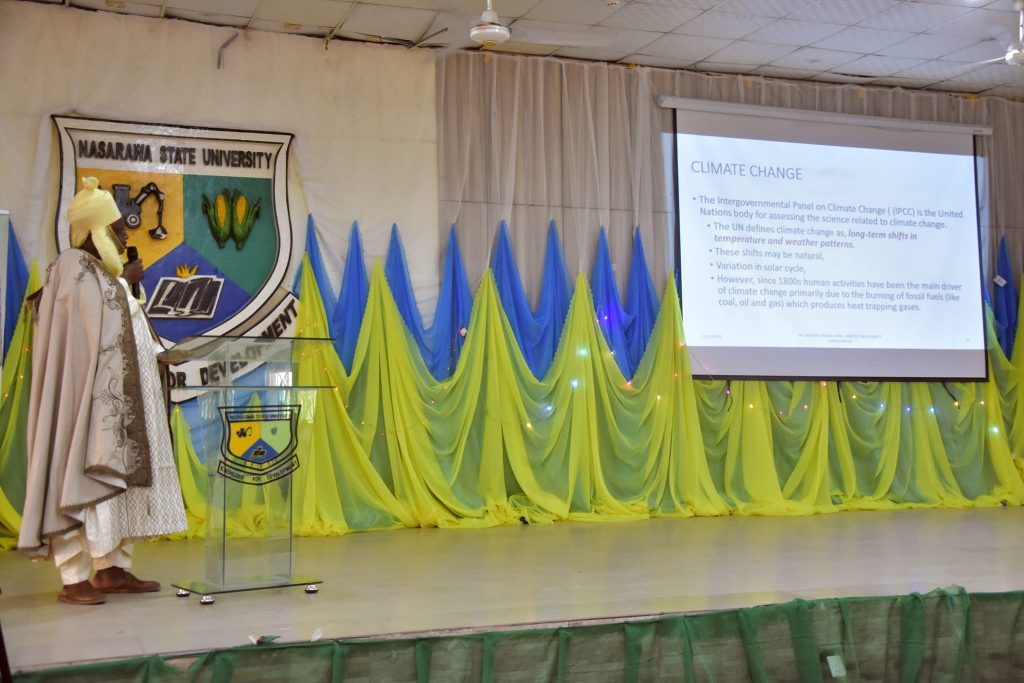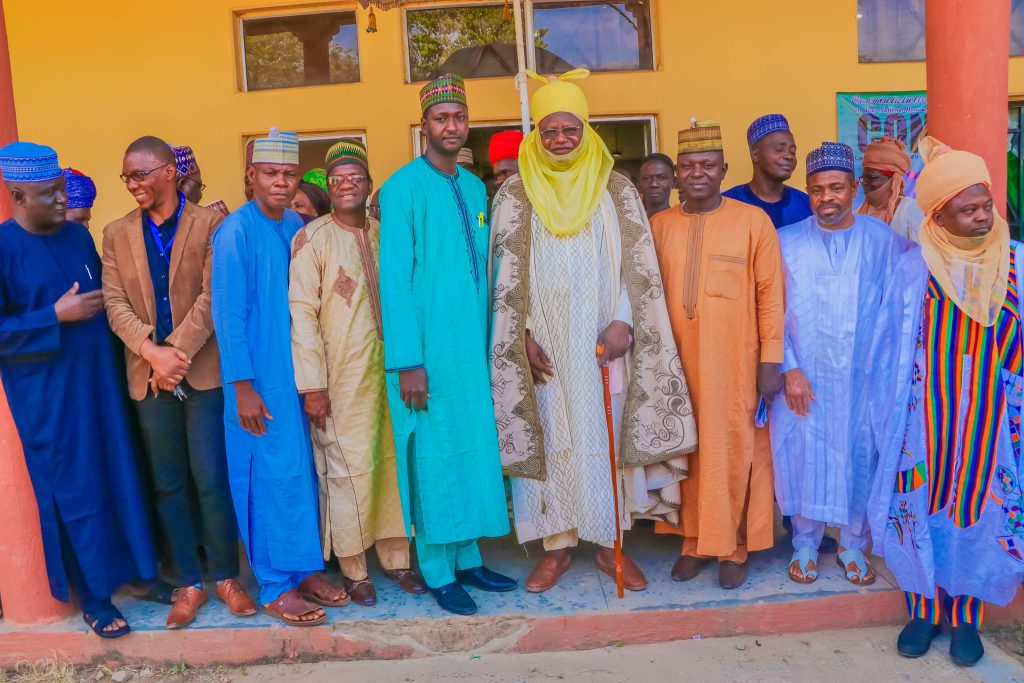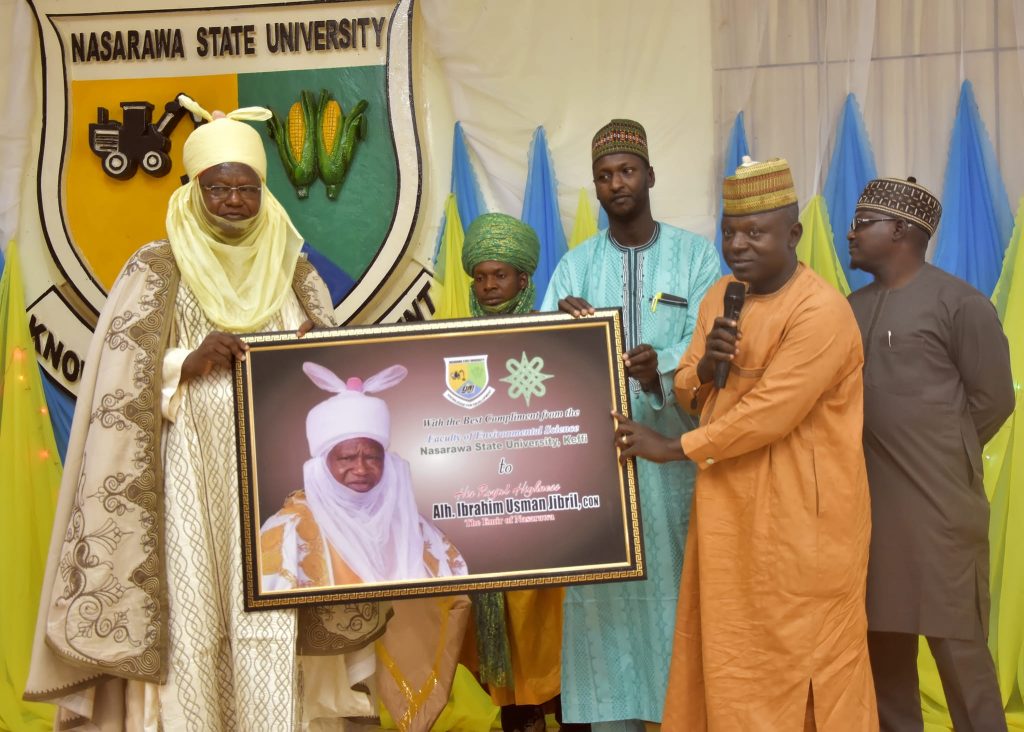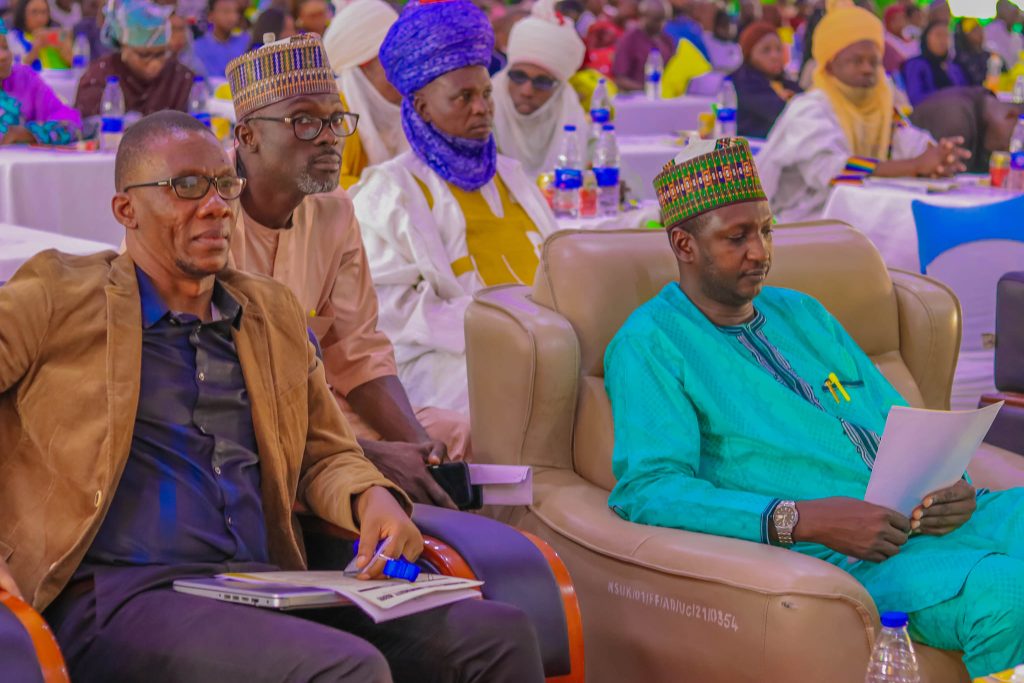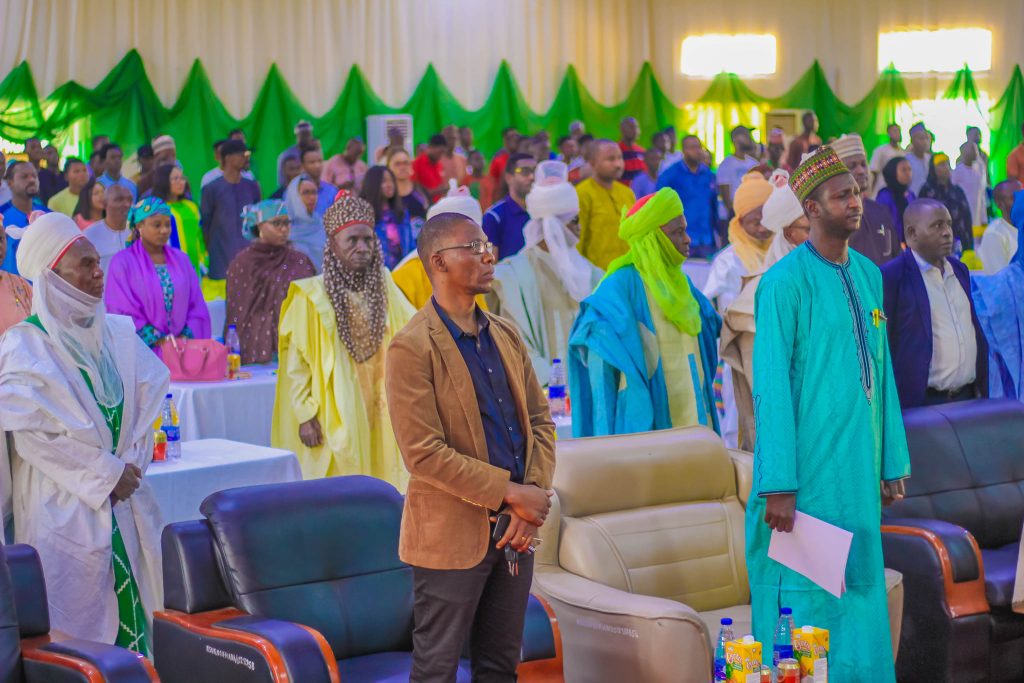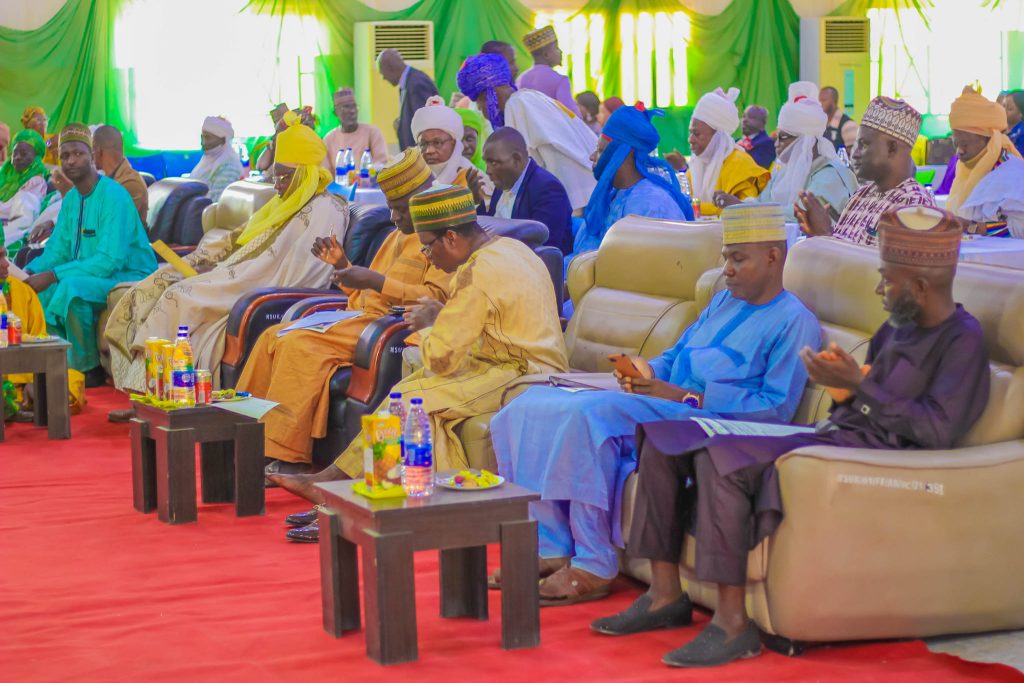 Royal Father Advocates Urban Spatial Development To Combat Climate Change.
Urban Spatial Development has been described as one of the best measures to mitigate the disastrous effects of climate change.
This was the recommendation of the Emir of Nasarawa Alhaji (Dr.) Ibrahim Usman Jibril CON when he delivered the first public lecture series of the Faculty of Environmental Science themed
"Facing Climate Change with Urban Spatial Development".
According to the Royal Father, despite the overwhelming evidence, it is sad that a segment of the people still deny that climate change is real.
The Environmental Specialist said that one of the factors that causes climate change is the burning of fossil fuels which generate greenhouse gas emissions that act as a blanket wrapped around the earth trapping the sun's heat and raising temperatures which causes flooding, drought and other environmental challenges.
He further stated that in almost all countries, spatial planning is concerned with identifying long or medium-term objectives and strategies for territories dealing with land use and physical development as a distinct sector of government activity and coordinating sectoral policies such as transport, agriculture, and environment. So to confront climate change there is the need for proper planning and data infrastructure.
In his welcome remark, the Vice-Chancellor of Nasarawa State University, Keffi, Professor Suleiman Bala Mohammed represented by the Deputy Vice-Chancellor Academics, Professor Haruna Kuje Ayuba appreciated the guest lecturer for leveraging his position as patron of the UNEP-EBAFOSA program in Nigeria to impact on NSUK through the facilitation of the donation of a solar dryer amongst other interventions the University is enjoying.
Earlier, the Dean Faculty of Environmental Science, Professor Nasiru Idris Medugu informed the gathering that because of the contributions of the His Royal Highness, Dr. Ibrahim Usman Jibrin's valuable contribution to environmental and sustainable development, work has reached an advanced stage for the establishment of an Institute of Built Environment to be named after him, stating that he will bring his international contacts and connections to bear on the Institute.
There were goodwill messages from the Director of the Centre for Environmental and Sustainable Development Studies, Dr. Sunny Yusuf Kpalo, amongst other faculty members.
In his vote of thanks, the Registrar of Nasarawa State University, Keffi Mallam Bala Isyaka Ahmed thanked the Emir for always identifying with the University and constantly bringing goodwill to the institution.