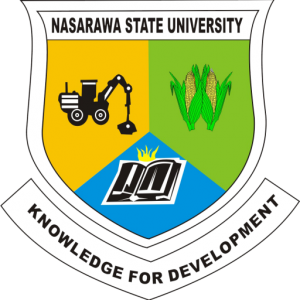 Ph.D. Computer Science
M.Phil./Ph.D. Computer Science
M.Sc. Computer Science
M.Sc. Computer Science (Database/Information System)
M.Sc. Computer Science (Information Security)
M.Sc. Computer Science (Networking)
M.Sc. Computer Science (Software Engineering)
PGD Computer Science
B.Sc. Computer Science
B.Sc. Computer Science (Network Technology and Cybersecurity) (Lincoln Uni)
B.Sc. Computer Science (Software Engineering) (Lincoln Uni)
Brief Profile
Objectives
Vision
Mission
Brief Profile
You are welcome to the Department of Computer Science, which was established as a Unit in the Department of Mathematical Sciences, Faculty of Natural and Applied Sciences in the 2003/2004 academic session and was upgraded to the status of a Department in the 2017/18 Session. With effect from the 2021//2022 academic session, two new programmes (Data Science & Technology and Cybersecurity & Forensic) shall be included with the Computer Science. The goal of the department is to be a leading edge in the area of competition, innovation, and society responsive computing solutions aligning strategically with the university's mission. We are committed to promoting technological advancement by providing a conducive environment for teaching, learning, and research. The department develops focused, trend-setting multidisciplinary research excellence with national, regional, and international recognition through diverse research projects that align strategically with the university's mission to promote technological advancement by providing a conducive environment for research, teaching, and learning that engenders the development of products that are technological–oriented, self-reliant and relevant to society.  These programmes are designed to produce market-ready graduates with the appropriate information technology skills and capacity for independent thinking, self-reliance, creativity, and resourcefulness. Our curricula are unique, robust, current, and comparable with the international best practice as they were designed to meet and surpass the basic academic standards prescribed by the regulatory authorities. The development and implementation of these programs are defined by ideals of inclusivity and accessibility to the Nasarawa State community that we serve and the nation at large. In a fast-changing technology context, the department equips students with the knowledge and abilities they need to lead and create across industries. The department offers the following academic programmes Bachelor's, Post-graduate Diploma, Masters, and PhD degrees in different areas of specialties in Computer Science, Cybersecurity and Forensic, and Data Science and Technology.
The department is here to support and help you along the way in your educational journey. Hence, don't hesitate to reach out to any of the staff in the department. We wish you all the best as you participate in the innovation, creativity, and entrepreneurship skills provided in the department.
Objectives
Vision
Mission
The Departmental Board is made up of all lecturers in the Department except Graduate Assistant  with the Head of Department as the Chairman. The Departmental Board organizes and controls the teaching of all courses in the Department and the examination held in those courses.
| Name | Portfolio |
| --- | --- |
| Head of Department (HOD) | Chairman |
| All Academic Staff (Except Graduate Assistant) | Member |
List of Research/Publications
Upcoming Workshop/Conferences
hod.computer.science@nsuk.edu.ng

+234 801 234 5678