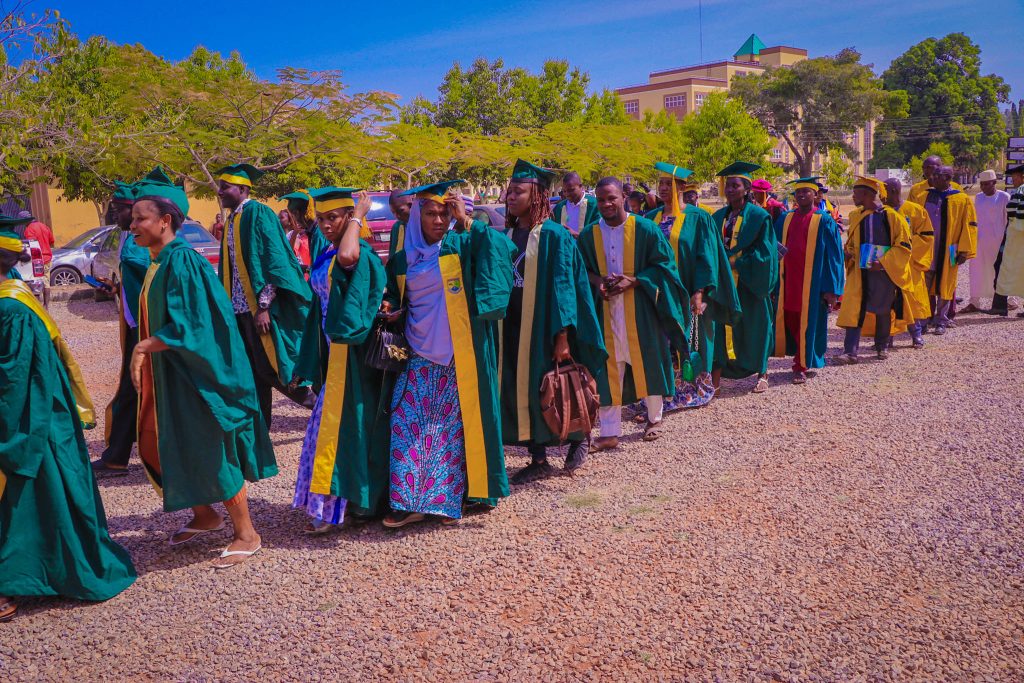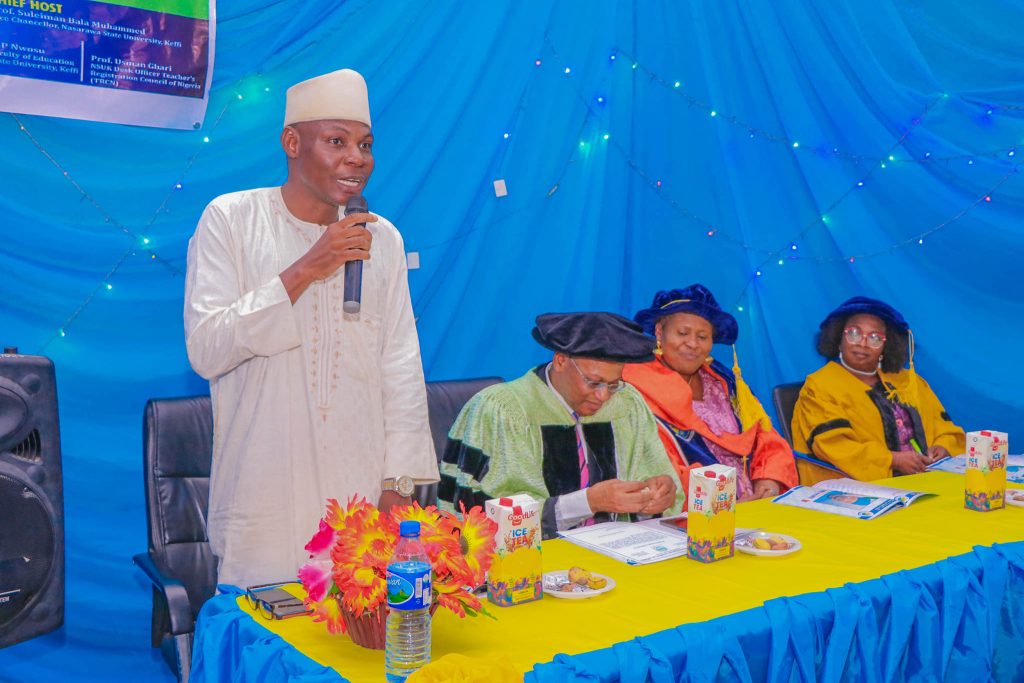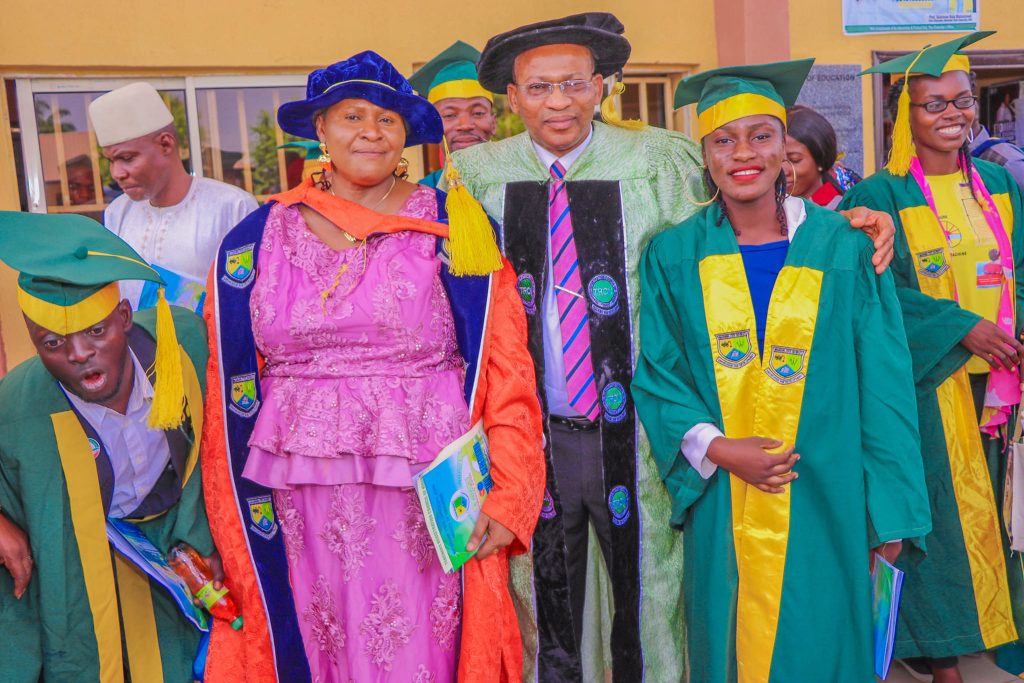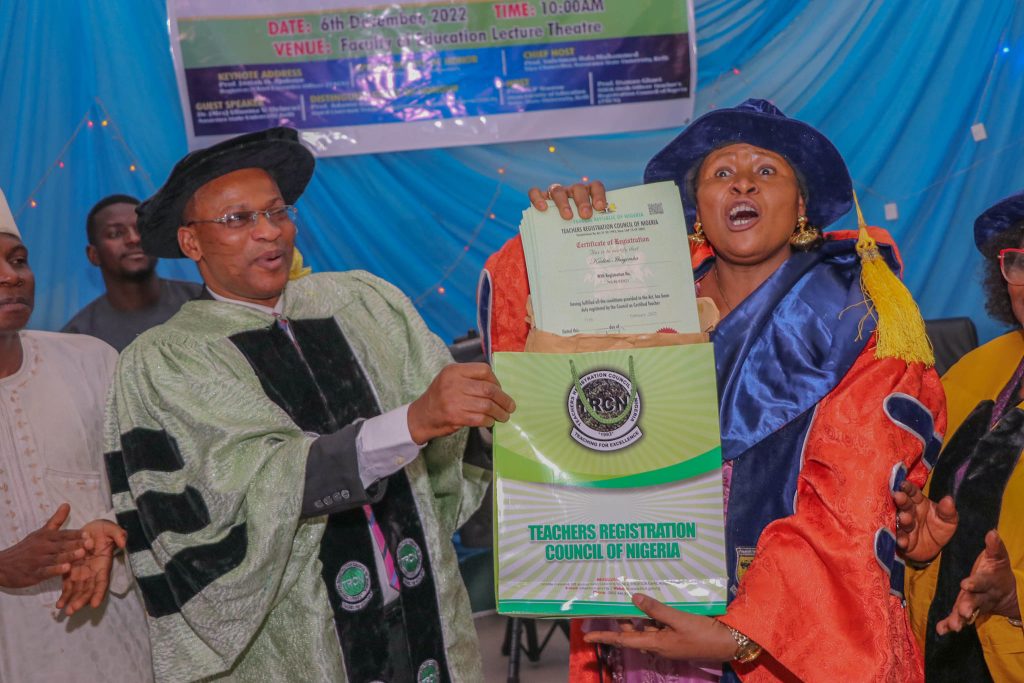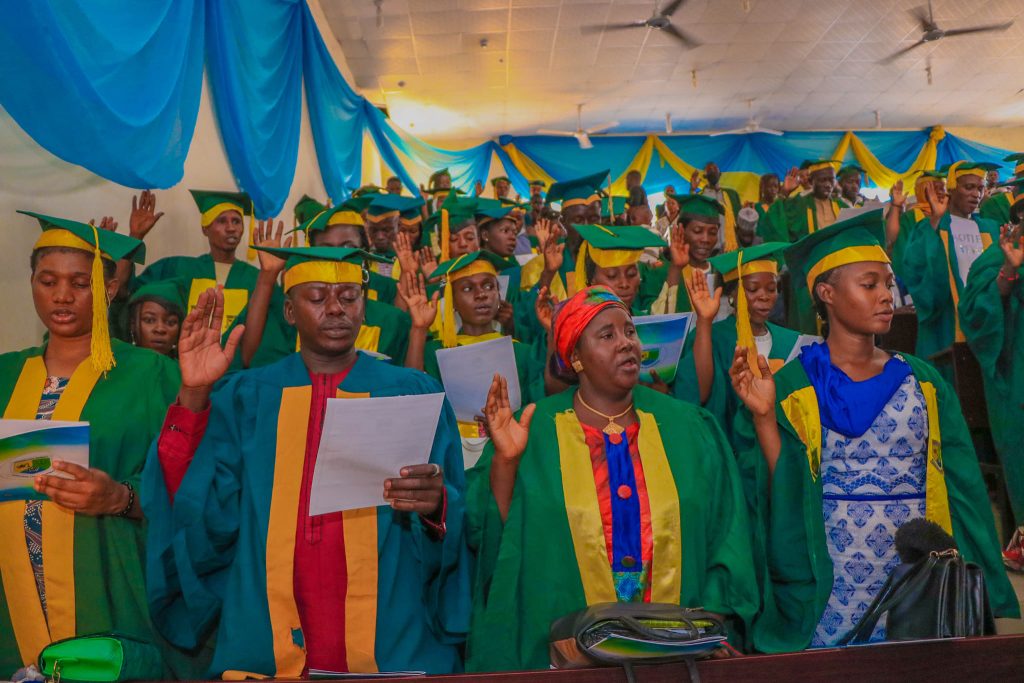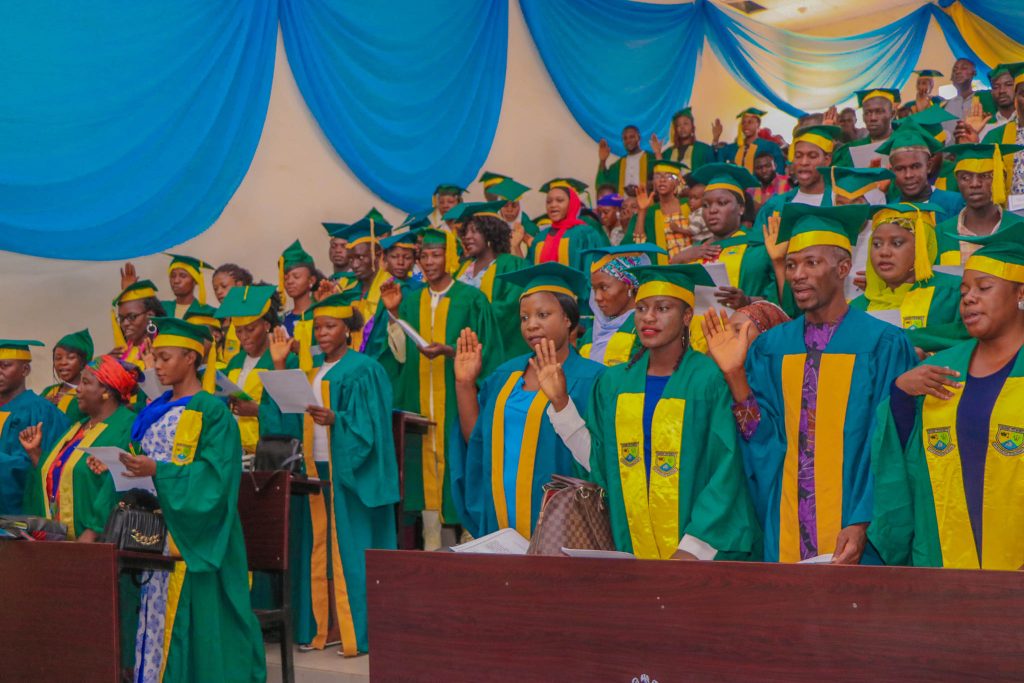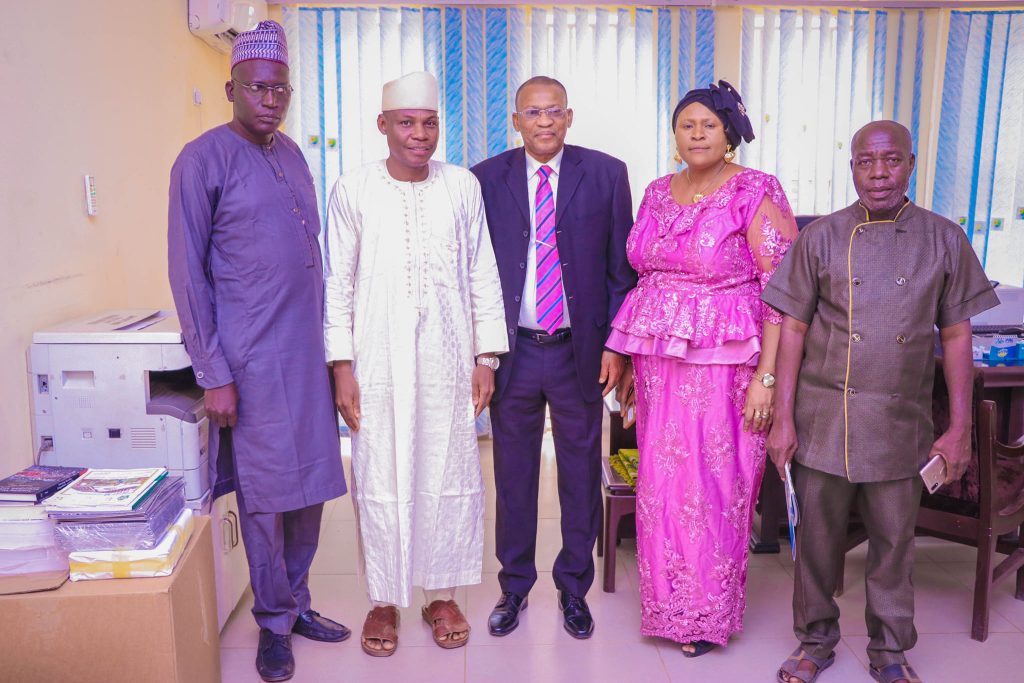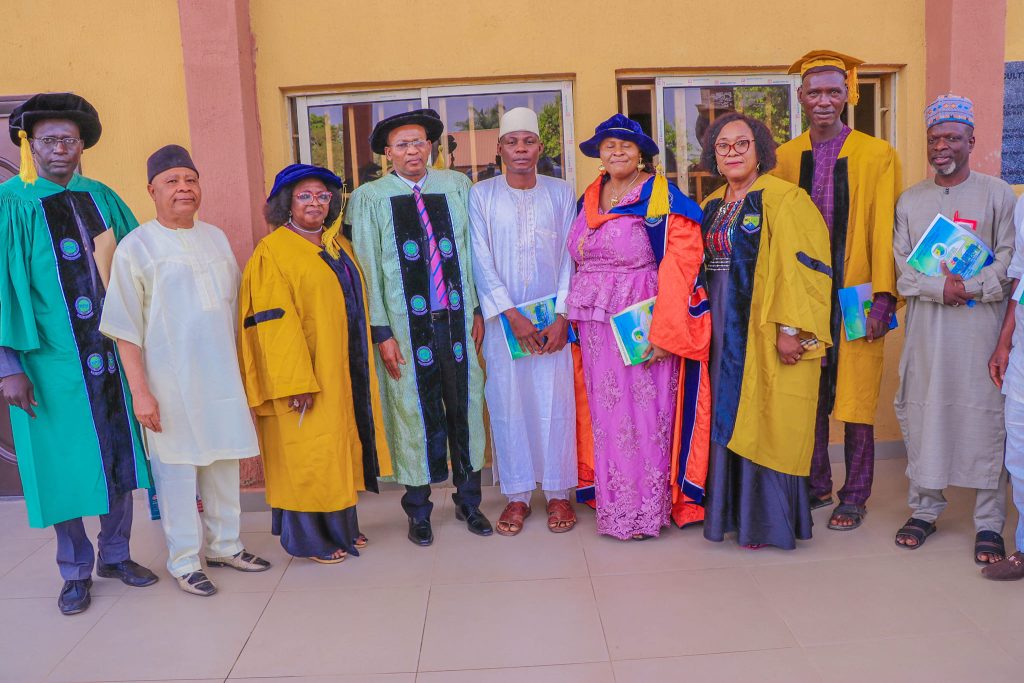 The Teacher's Registration Council of Nigeria TRCN on Tuesday 6th December 2022 inducted 226 graduating students from the Faculty of Education Nasarawa State University, Keffi, into the council.
The Induction ceremony which is for the 2020/2021 Academic session took place at the lecture theatre of the Faculty of Education.
In his welcome remark, the Vice-Chancellor of the University, Professor Suleiman Bala Mohammed represented by the University Librarian Dr. Aliyu Abdulkadir, thanked the teacher's council for choosing NSUK, as a premier destination for the induction ceremony.
Speaking at the Induction ceremony, the Registrar and Chief Executive Officer(TRCN) Professor Josiah Ajiboye congratulated students of the faculty for the first and formal induction the council will be conducting in the University.
Professor Ajiboye appreciated the University administration for agreeing to participate in the program which he stressed will enhance global recognition, opportunities, and will also make the students to be grounded in the educational arena.
The Registrar of TRCN encouraged the students to change their perspective about teaching as a profession noting that with the right training they can live their best lives as teachers with honor and dignity.
In her remarks, the Dean Faculty of Education, Professor. Ngozi Nwosu said any student willing to attract value to the profession should strive to be proud to be a teacher.
Professor Nwosu hinted that students of education should see themselves as custodians of learning thereby creating means to explore the depth and fundamentals of the teaching profession to validate learning, research and development.
Dr. Mrs Ufeoma Oyinvwi of the Faculty of Education, in her presentation highlighted the functions of TRCN to include, who is a qualified teacher, determine the standard of the teaching profession, determine the necessary skills and knowledge for teachers.
Other functions of TRCN according to Dr. Ufeoma are to regulate teachers and maintain the list of teachers, and to regulate every aspect of the teaching profession.
Dr. Ufeoma assured the TRCN that the University remains a strong advocate of professionalism and will make sure that all teaching staff obtain the TRCN certificate and also ensure regular induction of all graduating students from the Faculty of Education.
Highlights of the event were the Administration of oath on the students by the Registrar/Chief Executive Officer Professor. Josiah Ajiboye and presentation of souvenirs.